Arriving by plane

to Split airport, then proceed by bus or taxi.

From Split Airport you can use a bus, which is available after every landing and can trasferring you to the ferry terminal. The bus runs every 20 minutes from the airport to Split, the journey to Split takes approx. 30 minutes.

From the bus station Split (at the ferrry terminal) there are possibilities to continue to Brela. The ride Split - Brela takes about 1.5 hours.

Alternatively, you can take a taxi at the airport (we can arrange a taxi company for you from Brela) or hire a car. In the case of a rental car we recommend an early online rental, e.g. via https://www.billiger-mietwagen.de or similar portals.

Arriving by car
Highway Zagreb-Šestanovac or Rijeka-Šestanovac. From Šestanovac it is about 10 km to Brela. You can also take the Zagvozed exit and then drive across the tunnel to Baska Voda. The route is a bit longer, but not so winding.

Further information: Hrvatske autoceste (Croatian Motorways) - www.hac.hr

You will find our parking above our house.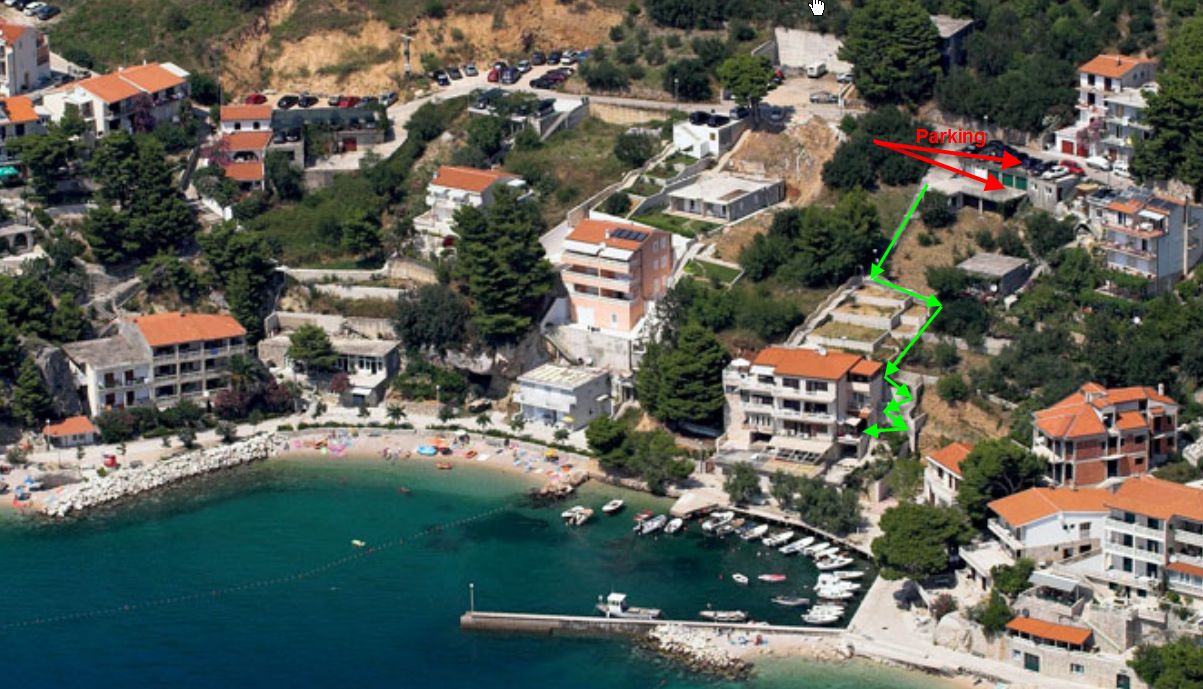 Please enter for the navigator
Google Maps link: Apartments StoMarica - Parking Lot or
use de following coordinates 43°22'51.6"N 16°54'51.3"E or
alternatively the address Stomarica 10 in Brela (Parkplatz is vis-a-vis)